Do you need to restore or repair your kitchen fixtures?
Kitchens can be popular places! Not only will you and your family spend a considerable amount of time in your kitchen over the course of its lifetime, virtually every guest that enters your home will visit it as well. With this much use, it's no wonder your kitchen counters and sinks show signs of wear and tear.
Whether you need kitchen fixture repair, kitchen refinishing, porcelain or fiberglass repair service, South Bay Refinishers will exceed your expectations in price, quality and delivery of services. Don't over pay, hire South Bay Refinishers and get quality services at a fraction of the cost.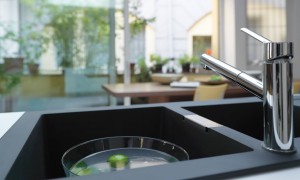 Get a FREE Refinishing Service Estimate!
South Bay Refinishers is the county's leader for bathtub and kitchen refinishing services in San Diego neighboring cities: Carlsbad, Poway, San Marcos, Ocean Side, Orange county, Riverside and Irvine . We work with commercial and residential clients to achieve a beautiful bathroom and kitchen look.