Tile Wall Reglazing – Are you interested in replacing your bathroom wall tile?
Replacing bathroom wall tile is often considered at the same time a bathtub is replaced. And like quality bathtub refinishing you can save you up to 80% of replacement costs refinishing your bathroom tile walls.
Whether you have chipped tile or grout missing, or you want a complete bathroom makeover, refinishing is a more affordable alternative than replacing your tile wall. South Bay Refinishers offers a variety of colors and textures.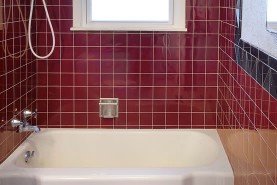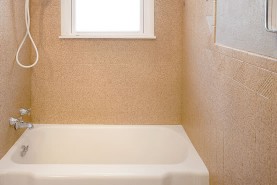 Get a FREE Refinishing Service Estimate!
South Bay Refinishers is the county's leader for bathtub and kitchen refinishing services in San Diego neighboring cities: Carlsbad, Poway, San Marcos, Ocean Side, Orange county, Riverside and Irvine . We work with commercial and residential clients to achieve a beautiful bathroom and kitchen look.